The Earthsound Project
Listen to your Mother
posted on 2015.04.26; last revised on 2016.01.01
The Earthsound Project is an ongoing planetary listening experiment that aims to bring the hidden low-frequency sounds of Earth into conscious awareness. It begins with a sensitive seismometer that detects the Earth's microscopic and inaudible seismic vibrations. These are digitally transposed into audible sound and then relayed live to listeners around the world via the Internet and retransmitted via broadcast radio.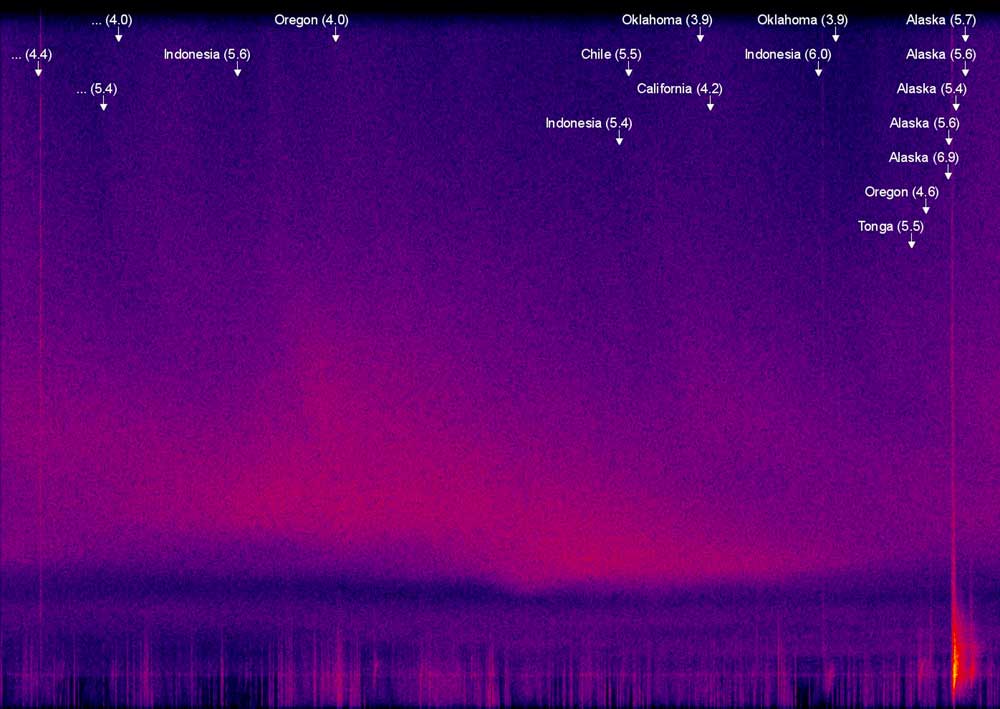 But this is just the beginning. As the project grows over time, additional sensors will be brought online — seismic, atmospheric, oceanic — further expanding the vocabulary of the dialects of the deep. Likewise, as the project grows, additional relays will be added to distribute the Earthsound Project's audio feeds in other ways, to the world and beyond. It is an experiment in catalyzing planetary self-awareness.
More information about the Earthsound Project — and the live audio feed — are available at www.earthsound.com.